Here's a map of the most highly sought Thanksgiving recipes, by state
At least two states seem stuck in the 1970s.
As Thanksgiving approaches, the best home cooks turn to their recipe books. But amateurs and Thanksgiving thrillseekers? They're turning to Google, seeking out the best Thanksgiving recipes to uphold tradition this holiday season. It's natural to start to wonder: Which recipes are the most-searched in your home state? The map below from Satellite Internet breaks it down: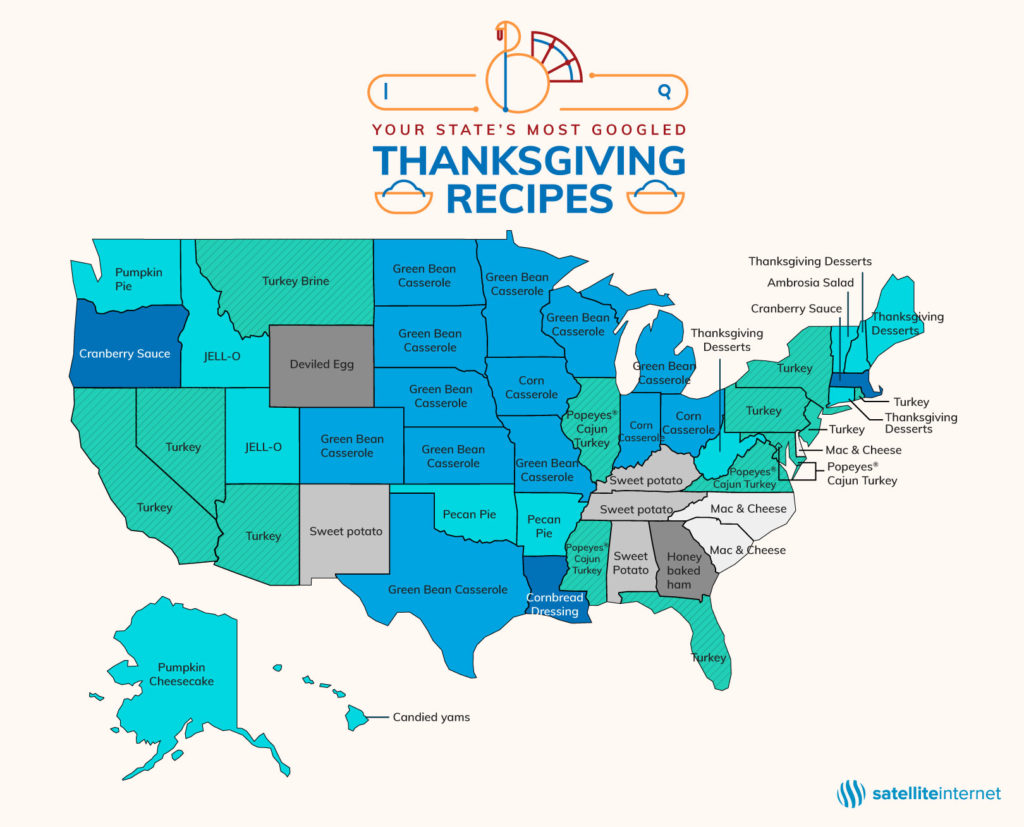 Satellite Internet
Overall, the classics rule the search engine. People wanted to know how to cook the turkey or how to make the brine. Meanwhile, green bean casserole has apparently caused some confusion for many in the Midwest, with a lot of folks either seeking the traditional recipe or some inspired new twist.
We're scratching our heads, though, at Idaho and Utah, which seem to be stuck in the 1970s, searching for JELL-O recipes the rest of us likely just remember from reading it off the box. Still, the most befuddling finding has to be that Popeyes Cajun Turkey - a ready-made dish you can pick up from the fast food chain - has topped the search charts in no less than four states, proving that fast food can fast become a tradition if the flavor's a hit at your family's table.
What's your favorite Thanksgiving recipe? Would you ever trust Google to deliver recipes worth making your next tradition?
4 Comments