These are the famous actresses who originally wore Klinger's costumes on 'M*A*S*H'
Betty Grable called—she wants her coat back.
From the Statue of Liberty to Scarlett O'Hara, the character Maxwell Q. Klinger from M*A*S*H had a closet stuffed with epic outfits that were supposed to be his ticket to early discharge. Instead, the stream of costumes mostly provided viewers with comic relief and escapism from some of the series' heavier moments.
Recently, two of Klinger's most memorable looks have surfaced, with tags intact that connect the garments to major movie stars. According to The National Museum of American History, it seems that M*A*S*H raided the wardrobe department at 20th Century Fox at least twice to borrow dresses for its frequent crossdresser. The museum can confirm this because they have both outfits in their collection, and both still have the original actresses names scrawled on their tags.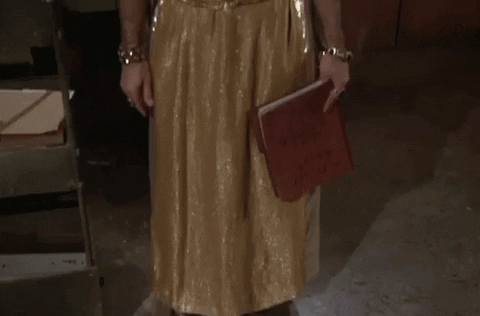 The National Museum of American History
Exhibit A: The Cleopatra costume actor Jamie Farr dons in the M*A*S*H episode "April Fools" featured a gold lame gown that originally belonged to Ginger Rogers but was altered for Klinger for his big scene.
The National Museum of American History
Exhibit B: The adorable pink wool coat Klinger sports in the seventh season episode "Major Ego." Stunning movie star Betty Grable wore it first, and (with no offense meant to Klinger) we have to assume its pretty beaded cuffs probably suited her better.
In this particular episode, though, Klinger wears a series of costumes, dressing in get-ups inspired by
Gone with the Wind
,
The Wizard of Oz
and the Bette Davis film
Beyond the Forest
, so Klinger had plenty of chances to sashay and shine beyond the baby pink peacoat.
Learn more about the history of these costumes here.
Weeknights at 6 PM, Sundays at 7 PM
*available in most MeTV markets
0 Comments
Be the first to leave a comment!