This is why Howard Hesseman was uniquely qualified to play WKRP's Dr. Johnny Fever
The actor rocked real airwaves in the '60s as pioneering DJ Don Sturdy.
WKRP in Cincinnati gave the workplace sitcom a new spin when it arrived in 1978, quite literally. Series creator Hugh Wilson took depicting an independent freeform radio station very seriously, arguably putting in more effort to create a believable WKRP workplace than prior hit shows like The Mary Tyler Moore Show or The Dick Van Dyke Show did depicting different TV networks' inner workings.
In many ways the pains that Wilson took to accurately portray indie radio life helped transform the show into so much more than TV. The show broke bands just like a real radio station, too. Looking back, the sitcom seems to have acted like a true pop merger, and all the letters the show received in its four-season run from DJs praising how the show just nailed their lifestyle only further proved that Wilson's head was in the right place when fleshing out his series idea.
To write episodes and characters for WKRP in Cincinnati, Wilson borrowed real events that actually happened at radio stations. He also based characters on real figures in radio, including Andy Travis, Arthur Carlson and, of course, DJ Johnny Fever.
However, for all his attention to detail, when Wilson was casting these characters, he didn't exactly prioritize casting real DJs. As fate would have it, though, the casting of Johnny Fever would lend even more credence to the show, especially for attentive fans who knew the background of the actor who played the radio "doctor."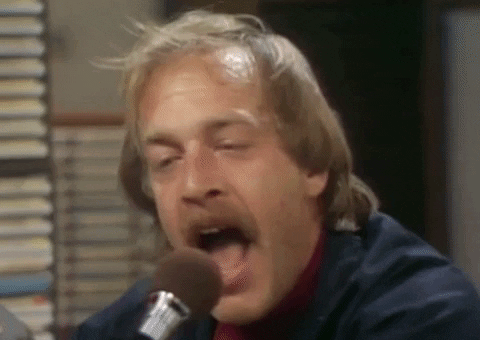 Howard Hesseman originally was called in to read for the role of WKRP ad salesman Herb Tarlek, but insisted that the only part right for him was Dr. Johnny Fever. He won over showrunners, landing the part. But it's likely that many fans don't realize that what really sealed the deal on the character of Johnny Fever as a convincing DJ was Hesseman adding all these little touches to the show.
It turns out that Hesseman's zippy quips and booth antics were all based on - surprise! - his real experience as a pioneering DJ at what is largely regarded as the birthplace of freeform radio, KMPX in San Francisco. Of course, the actor wasn't known as Johnny Fever then. His real DJ handle was DJ Don Sturdy.
Freeform radio was born by accident at KMPX in 1967 when DJ Larry Miller began plugging in the folk tunes he liked any time opportunity arose during an empty time slot on the AM station. The rest of the story sounds a lot like the premise of WKRP in Cincinnati: An ambitious Top 40 radio DJ Tom Donahue was trying to figure out why nobody on Earth would play The Doors, calling station after station gathering intel. That's how he came to call KMPX one day and found the line was disconnected. The beeping phone set off a light bulb over his head: What if he convinced this clearly failing radio station to change its format to embrace a freeform style that focused more on rock albums than pop singles. Donahue figured this could help him get bands like The Doors on the radio. His wild idea helped the station stand out, and so did the radio personalities he recruited, including a young Howard Hesseman.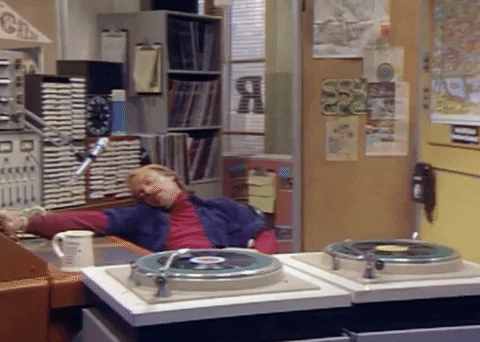 In that way, Hesseman sort of repeated his own history when he signed on to play Dr. Johnny Fever more than a decade later. Not only did he have the chops to become what the New York Times back then called a cult figure, but he'd established those chops as an actual radio pioneer who mixed rock, blues, jazz and folk on his own radio show. Wilson even let Hesseman ad-lib his own intros to songs, a fact that once you know it manages to pack even more laughs into the actor's scenes on WKRP in Cincinnati.
What KMPX did in the 1960s was to help bring a wider range of music to a wider range of listeners, all for the love of the tunes. Of course, the purity of that culture didn't last forever, and eventually, the ability to target radio markets based on listener habits saw radio move away from freeform's anything goes standard.
As radio stations in the 1970s became more niche, WKRP in Cincinnati could still be found on TV, behaving like those bygone radio stations everybody loved and sneakily becoming some viewers' favorite TV show AND favorite radio show. So if you had a fever for freeform radio near the end of the 1970s, you could really only trust WKRP's good Doctor to cure what ailed you. As Johnny would say, that's pretty all right, babies.
1 Comments