5:00am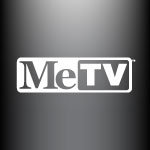 8:00am
The Jogging Clampetts
Granny sees Mrs. Drysdale chasing her husband, unaware that they are jogging, saying that she is really going to beat him. She starts believing...
8:30am
Collard Greens An' Fatback
Granny is cooking collard greens and fat back for the Spring Collard Festival, just as the Drysdales are planning to sell their house to move into...
9:00am
10:00am
11:00am
Sugar And Spice
Quincy does battle, on a live TV show, with the author of a diet book when he discovers that a model that used it has died. His outspoken...
12:00pm
Coulter City Wildcat
Jim investigates when thugs force Rocky to sign over the rights to a seemingly worthless piece of land.
1:00pm
Wagon Girls
Matt meets a mail-order bride on the prairie who claims she's trying to run away from a ruthless wagon master.
2:00pm
3:00pm
Face Of Yesterday
Lucas thinks he has seen a ghost when a young man, eerily similar to a man he killed in the Civil War, challenges him to a gunfight.
3:30pm
Closer Than A Brother
Lucas looks for answers when recovering alcoholic Micah Torrence returns to the bottle—and turns in his badge.
4:00pm
The Promotion
Roy passes the engineer's test, but accepting the promotion will mean leaving the paramedics. A bad fog leads to a multi-car accident on the San...
5:00pm
Insomnia
A boat has an explosion en route to the marina. John obsesses about the lack of night runs and can't sleep. A man and his son are injured when they...
6:00pm
One Too Many
Complaints come into headquarters about Jon when a fake CHP officer resembling him causes problems along the highway during traffic stops.
7:00pm
Change Day
Charles plans a scheme to get rich when he discovers that blue scrip is going to be exchanged for red. Hawkeye and B.J. outsmart him, and he is...
7:30pm
8:00pm
The Rehabilitation Of Otis
Barney tries to use psychology to reform Otis of his drinking habit but this eventually leads Otis to "take his business" elsewhere—the jail...
8:30pm
The Lucky Letter
Barney receives a chain letter, but Andy goads him into throwing it away. Suddenly things begin going wrong for Barney and he's convinced he'll...
9:00pm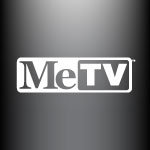 Thanksgiving Show
"With Mrs. Davis only cooking a tiny squab for Thanksgiving, Miss Brooks goes in search of a dinner invitation. Her friends and co-workers all...
9:30pm
Guest In The House
A patient of Dr. Stone runs way from military school and spends Thanksgiving weekend with the Stones.
10:00pm
10:30pm
Operation Hannibal
Hogan and the daughter of a German general try to photograph her father's plans designed to prolong the war.
11:00pm
Family, The / Wishing Well, The
In The Family, Eunice takes care of her injured and demanding friend. Then, in The Wishing Well, Harvey makes a wish and won't tell Carol what it is.
11:30pm
The Case Of The Resolute Reformer
Mason represents a citizen's group in hearings on a proposed aqueduct to be named after county engineer William Harper Caine. He gets a stop-work...